Find your perfect dress.
Authentic hand-crafted dresses by fine artisans for confident, independent, creative and worthy women.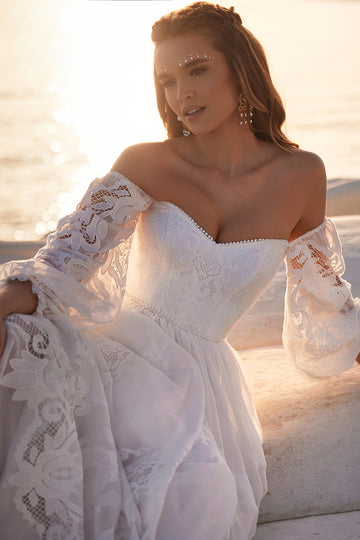 You do not follow rules
— you are the rule.
You know who you are and what you are capable of. You move outside your comfort zone if need to. You create your own space and welcome others. You generate ideas, alternatives, or possibilities. You follow your heart rather than feeling restricted. You are honest, intelligent, playful and ambitious.
Our beautiful #realbrides.